Clergy and Staff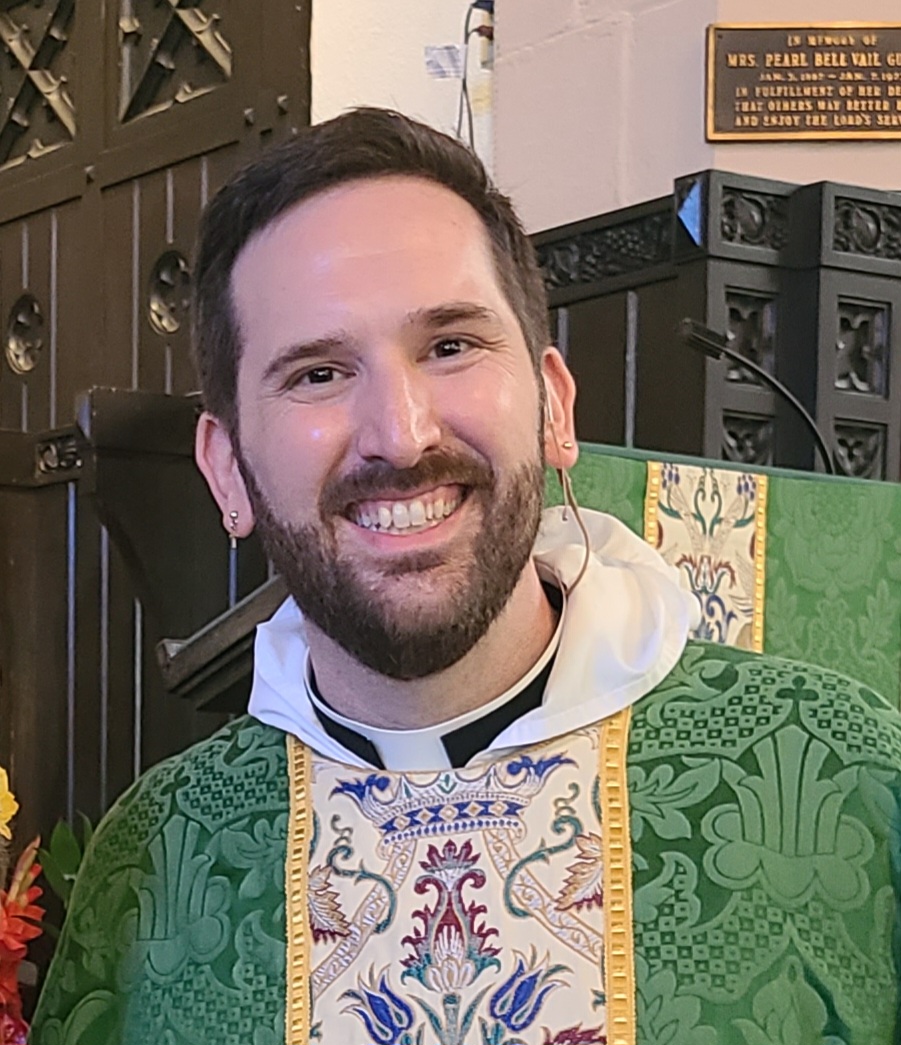 The Rev. Charles Lane Cowen, Priest in Charge
ccowen@standrewsnorfolk.org
The Rev. Charles Lane Cowen was called to serve as St. Andrew's Priest in Charge on July 1, 2023. Charles holds a Master of Divinity from the Seminary of the Southwest in Austin, TX and a B.A. in Drama from the University of Dallas. In Charles' ordained ministry he has served English and Spanish-speaking communities and has a passion for liturgy, music, biblical studies, and social justice rooted in the Gospel of Jesus. His theology of Holy Eucharist is that in the sacrament we receive the Body and Blood of Christ which transforms us and empowers us to go into the world to seek and serve Christ in all persons. He has volunteered extensively with the Trevor Project and the American Foundation for Suicide Prevention where he has led workshops on Queer Theology and Suicide Prevention. Prior to ordination Charles spent a decade as a theatre artist, working in many regional theatres as an actor, director, puppet builder, improvisor, and storyteller. In his free time, he loves going to the theatre, running, exploring new cities, and attending arts events. He and his husband Mitchell Frizzell enjoy visiting zoos and wildlife preserves when they aren't watching NatGeo specials. They both are excited to get to know the St. Andrew's and wider Hampton Roads community.
The Rev. Dr. Connie Jones, Priest Associate
ConnieKingsburyJones@outlook.com
Connie joined the staff of St. Andrew's as Priest Associate in 2018 after her retirement from full-time parish ministry at Grace Church, Yorktown, where she was Assoc. Rector. She taught U.S. History for many years in the Virginia Community College system before studying for ministry at Union Presbyterian Seminary (Richmond) and Virginia Theological Seminary (Alexandria), and being ordained in 2003. Connie's late husband Bill taught at Virginia Wesleyan and was a frequent presenter at the NARO Theatre. Connie lives in Larchmont with a couple of cats, has two children (and their families) in Wisconsin and Richmond. Connie does a little swimming and reading every day.

Harper Lewis Bathel, Director of Children's and Youth Ministry
hbathel@standrewsnorfolk.org
Harper joined the staff in August 2016. For the past six years, she served on the staff of St. Andrew's, Newport News, as the Youth Director. Before that, she spent seven and half years at St. John's, Hampton, serving as a Director of Youth Ministry and Christian Education (including a stint as a Parish Administrator.) Harper also works for the national Episcopal Church as a Conference Administrator for CREDO, which is a clergy wellness conference. Harper grew up in Hampton and has her B.S. degree from Longwood University in Therapeutic Recreation. In her free time, she loves exploring national parks, seeing live music, and connecting with family and friends.

Stephen Leist, Director of Music Ministry
sleist@standrewsnorfolk.org
Stephen joined the staff in January 2015 as our Director of Music Ministry. A research librarian at Virginia Wesleyan, Stephen is also an accomplished organist and choir director with a lifelong passion for the music and liturgy of the Episcopal tradition. Before moving to Norfolk in 2012, he served as the Organist and Choir Director at St. John's Episcopal Church in Versailles, Ky. He holds degrees from Furman University, the University of Wisconsin, and the University of Kentucky and is a member of the American Guild of Organists and the Association of Anglican Musicians. He is married to Joanna Binford, a music teacher and professional viola player.


Richard Rigg, Associate Director of Music Ministry
rrigg@standrewsnorfolk.org
Richard joined St. Andrew's in 1985 and a few years later began overseeing the Youth and Handbell Choirs. More recently, he led the formation of the Gospel Lights, a string band comprised of parishioners. In January 2015, Richard began serving as Associate Director of Music Ministry for the St. Andrew's Senoir Choir. Richard works as the Band and Orchestra Director at Virginia Beach Middle School and can play a great variety of instruments. He is married to Christann and has two children, Michael and Mary Catherine.

JonMichel Sipes, Facility Manager
jmsipes@standrewsnorfolk.org
JonMichel began working at St. Andrew's in 2004, under the auspices of Coverall Cleaning Service. In 2008, he was hired as the Sexton, with responsibility for cleaning and maintaining our parish buildings. Born in Clifton Park, New York, JonMichel grew up nearby in Virginia Beach.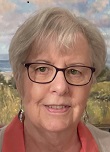 Pat Garris, Bookkeeper
pgarris@standrewsnorfolk.org
P at joined the St. Andrew's staff in January 2022. She was St. Andrew's bookkeeper from 1993-2000, and is happy to be back again. During the interim, she served as a volunteer, most recently as a member of the Vestry. She has a background in accounting, urban planning, and history/political science, all of which she enjoys. Pat has two adult children, Mary (Washington, DC) and William (Brooklyn, NY). Pat hails from the Colorado and New Mexico Rockies and loves the mountains, which explains the "Santa Fe" license on her car. She enjoys connecting with family and friends, reading, and travel.

Allison Enedy, Parish Administrator
aenedy@standrewsnorfolk.org
Allison joined the St. Andrew's staff as the Director of Parish Communications in January 2019 and moved into the role of Parish Administrator in January 2022. Previously, she worked for APM Terminals, Norfolk Southern, City of Virginia Beach and Mary Washington College in a variety of media and communications roles. Most recently, she served as the Director of Special Events and as a publications consultant with the Virginia Beach SPCA, before taking time off after the birth of her son. She and her husband, Tom Cholis, make their home in Norfolk.