Latest News
All Saints Weekend is November 2 & 3!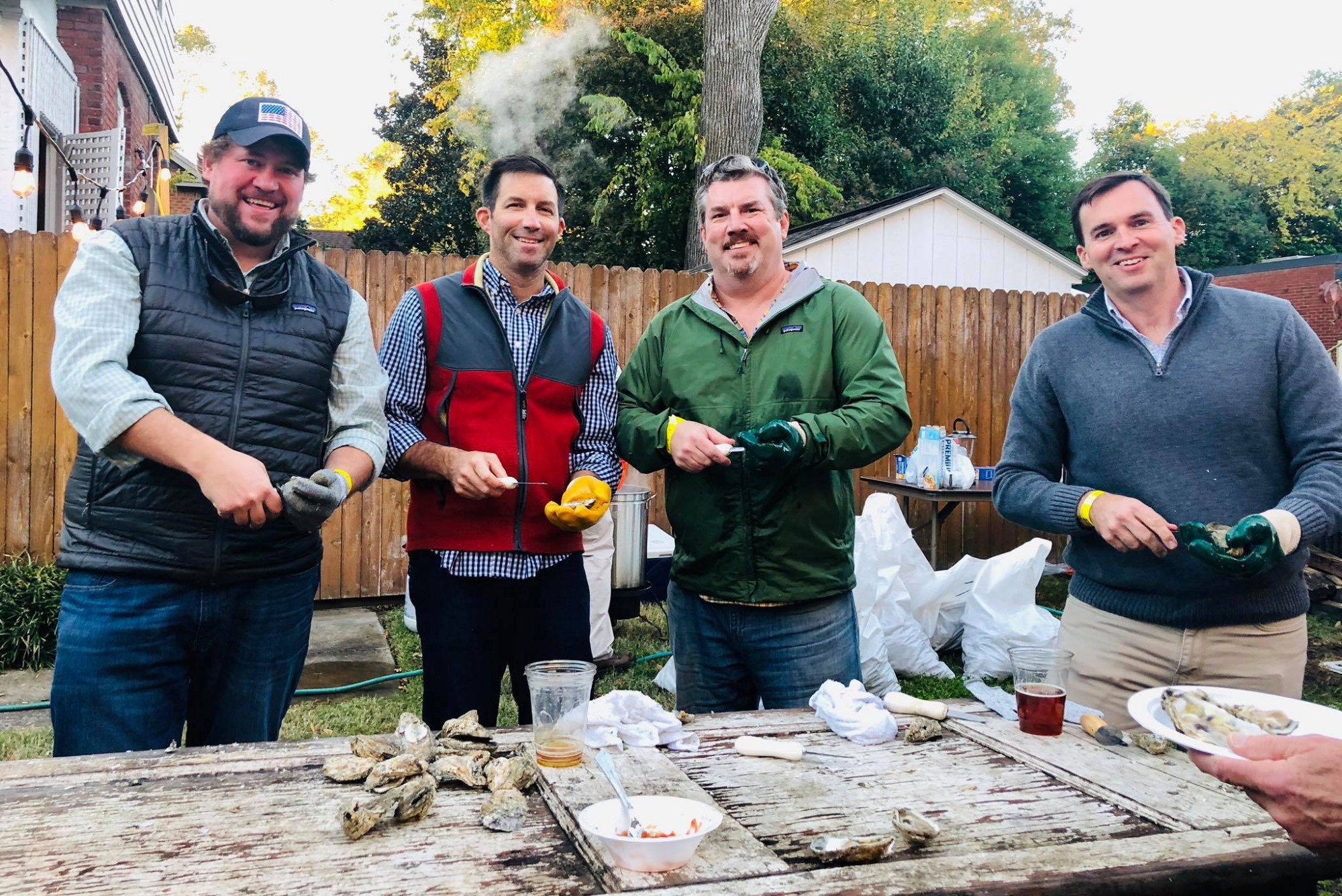 Saturday, November 2
Our Annual Oyster Roast, a wonderful event of fellowship, food, and fun for parishioners of all ages, will be from 4-6:30 p.m. Tickets are $25 and are sale with the Christmas trees in White Hall.
Childcare: Children are invited to join us for a special children's activity while their parents attend the Oyster Roast. Pizza, a seasonal treat, crafts, and a movie will be provided. Please notify Sarah Frauenzimmer if your children plan to attend.
All Saints Sunday, November 3
We will welcome Bishop James Magness to preside over our 10:15 a.m. service, which will include both baptisms and confirmations. Please note there will be no 8 a.m. service.
The Parish Choir of St. Andrew's will sing Choral Evensong on Sunday, November 3 at 5 p.m. to conclude the annual fall festival. A festive reception will follow in White Hall.
Helping Hands Needed for Receptions! In honor of these events we're hosting two receptions on Sunday, November 3, one after the 10:15 service and the other after Evensong. If you'd like to help with these celebrations, please contact Penny Lewis or Karen Mitchell, or sign up online.

There is still time to dedicate flowers to the memory of or in honor of a loved one for All Saints Weekend! There are memorial/honor opportunities still available for arrangements on the pulpits, in the Narthex, the windows and outdoors. For cost information and to reserve, please contact Amber Pickrell at 235-5234.